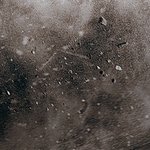 If you've ever thought about off-roading, we at Braddock Motors think that one of the best ways to prep is to understand how your vehicle works. This way you know exactly what it is capable of on the trails.
In your search for information, one of the best sources will be your vehicle manufacturer. They can be a not only a great source of information but also a place to learn about local workshops and events. They can also help you choose modifications.
Off-road parks, national forests and parks, and trail guides can all help you decide where to begin your off-roading journey, but it's important to go prepared. Depending on the trail or official event, you may need different equipment. Regardless of how and where you ride, off-roading can take a toll on your vehicle, which is why it's a good idea to bring your vehicle into the Braddock Heights dealership for routine maintenance services.